There's less than 40 sleeps until December 25th, Christmas is on the horizon. There's no better time of the year to relax with family and friends, sit by a roaring fire and enjoy a few organic beers. 
Christmas is a time for meeting old friends and making new ones. Whether you're meeting in the pub, round at your friend's house or relaxing at home, a few cans of craft lager can make any conversation a joyous experience. 
You don't have to restrict the Christmas period to meeting friends either, you can also use the time to get acquainted with a few new organic beers too (ho ho ho).
You can treat your friends, loved ones or just yourself to our Christmas Freedom gift pack this December. Use your time off to explore some new beers; ours are 100% vegan, made with love and only using the finest ingredients and brewing processes, at our award-winning eco-brewery in Staffordshire.  
Our beer list includes 4 different craft beers and our Christmas gift pack lets you sample 2 cans of each plus you get a bag of snacks along with a lovely Freedom tasting glass. 
If you're looking for a stocking filler this Christmas or want to branch out and try some new and exciting beers our Christmas gift pack is the perfect purchase for you. There's no better way to meet the Freedom beers. 
The pack includes our organic lager, pilsner lager, helles lager and pale ale. Meet the Freedom beers and check out their flavour profiles below:    
Freedom Lager (Traditional British lager)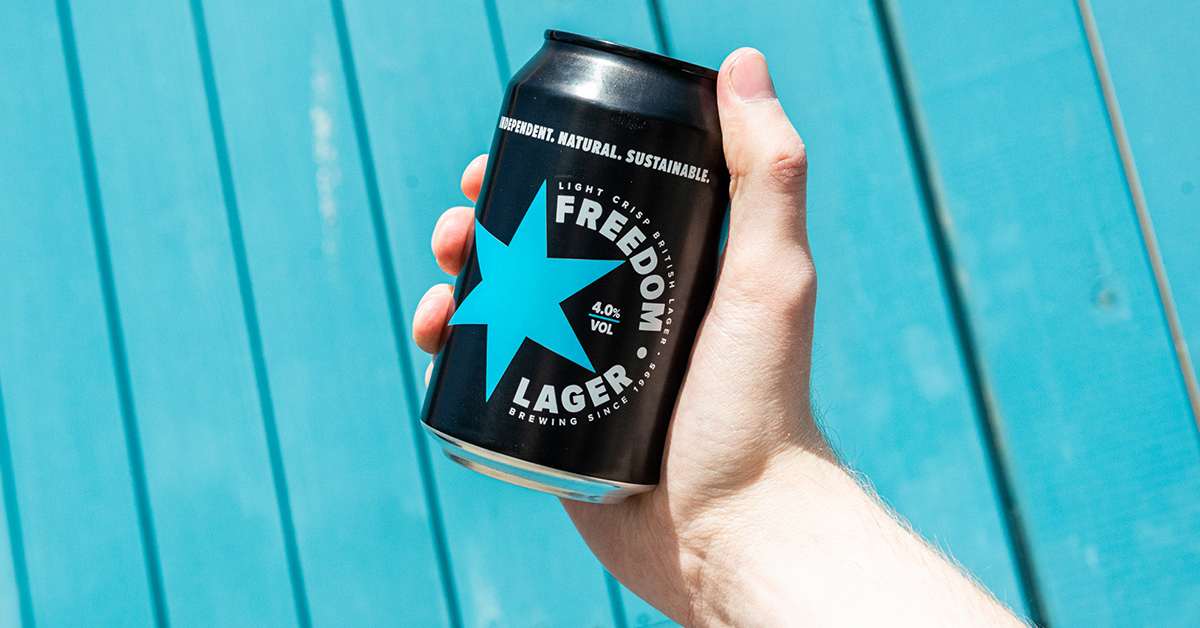 4% ABV Lager
Hops: Challenger & First Gold 
A light, crisp, British craft lager
Lager as it should be. Brewed using 100% British ingredients, the combination of Challenger & First Gold hops deliver a sessionable lager that is light, crisp and refreshing to the last drop.
If you're going to get a Freedom Christmas pack in for December make sure you try this lager with some salty Christmas snacks. Pretzels, cheese and crackers and grilled foods all go well with bitter, refreshing lager. 
Freedom Helles (Munich style Helles)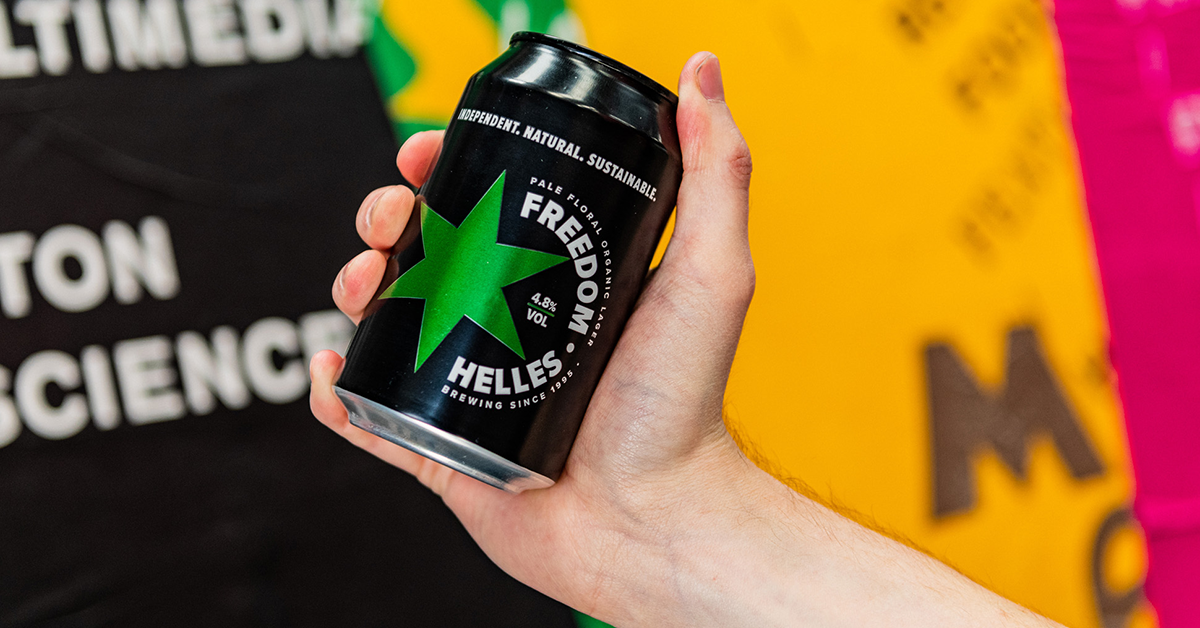 4.8% ABV Helles
Hops: Hallertau tradition 
A pale balanced organic lager full of character. Inspired by the Munich Helles style, a clean malt base showcases the traditional Hallertau hops, delivering a delicate, floral balance of flavours that hits the spot.
What does that all mean for you? It means you get a sweet, pale, delicious helles that should be consumed alongside a Christmas salmon, eggs Benedict or soft mellow cheese.  
Freedom Pilsner (Czech style Pilsner)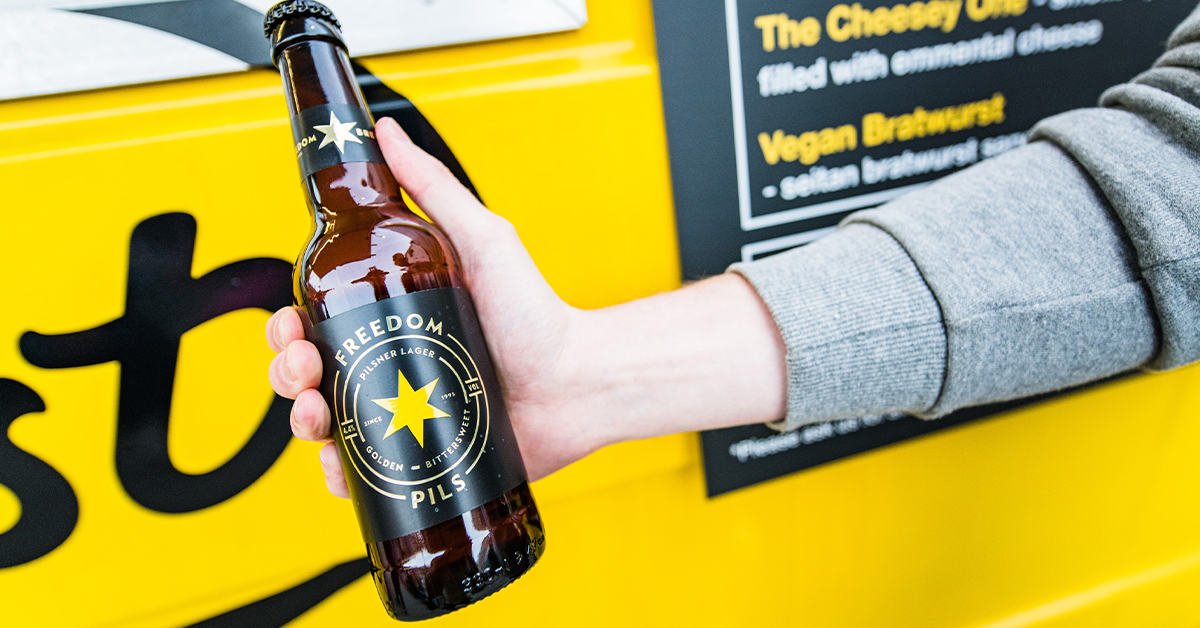 4.4% ABV pilsner
Hops: Saaz & Centennial 
A modern twist on classic Pilsner styles. Brewed with the perfect mix of European and American hops delivers a distinctive citrus aroma with a bittersweet bite
Our Freedom Pilsner is the perfect accompaniment to some boxing day ham, leftover piggies in blankets and a baked camembert.   
Freedom pale (US style pale)
4.2% ABV pale ale
Hops: Admiral, Citra & Cascade 
An aromatic, sessionable, pale ale 
The perfect go-to session pale ale. American Citra and Cascade hops deliver a tropical fruit aroma, complemented by just the right balance of bitterness from the addition of English Admiral hops.
Spicy Christmas foods are the best thing to eat when enjoying a Freedom pale, meats and veg loaded up with cinnamon, cloves and star anise provide the perfect hum to compliment our refreshing pale.
What beers are you getting in this Christmas? 
You can never have enough beers over the Christmas period and the more flavours you have in the better. The last thing you want is to have a guest round and you're not stocking a type of lager they like. Nightmare!
When you're doing the Christmas booze run make sure you check out our Christmas Gift Box along with our other beers and subscription club. We're only make 100% vegan beer and are proud that we offer something unique and different in our selection of beers. If you know someone who'd like a Freedom Christmas box send one their way or just enjoy it yourself.