Who remembers going 'out out'? It was great wasn't it? Meeting a couple of friends for some beers, watching a show and seeing where the evening takes you. You could end up in a disco, a 24/7 bar or an all night comedy club. 
For us at Freedom Brewery these spontaneous nights are what makes life worth living. You can catch up with old pals and go on a bit of an adventure. You might even make some new friends or discover a new band or comedian you like while you're at it. 
We're super excited about the return of theatres, clubs and bars. As we move into autumn and winter there's going to be a lot more opportunities to meet friends indoors, huddle around a pub fire and enjoy some organic lagers.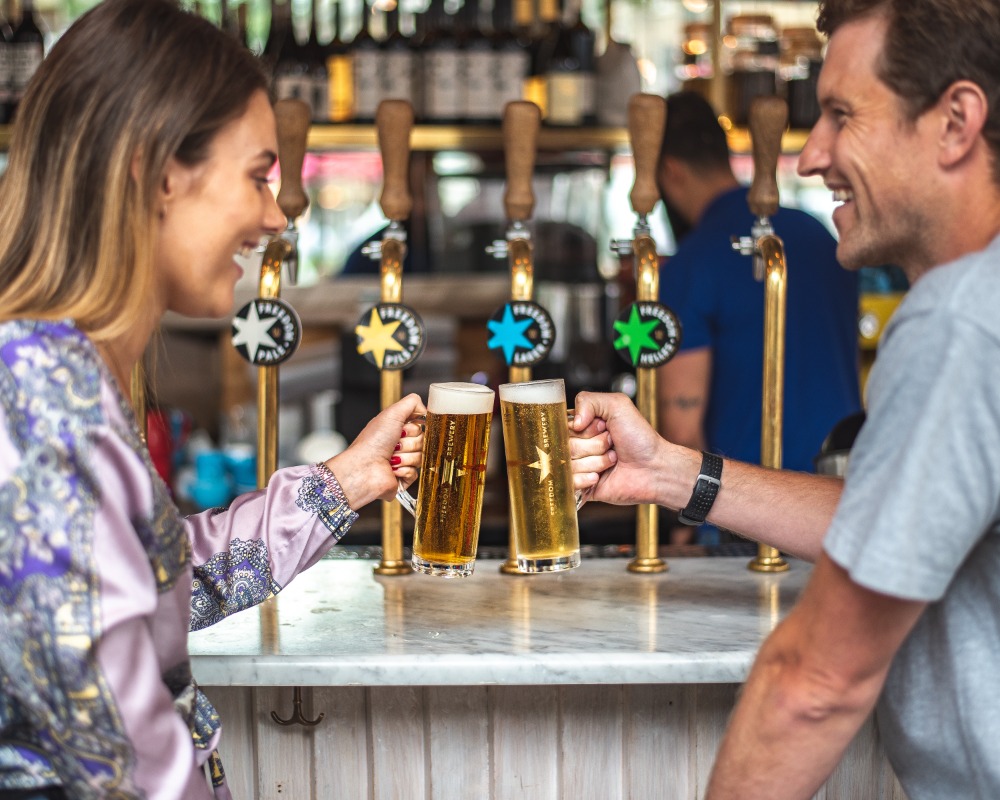 The easing of restrictions also means there's a lot more happening. So, whether your thing is comedy, music or food there's a reason for everyone to go 'out out' this November.
Below we've listed Freedom Brewery's top picks for evenings and nights out this Autumn. If you're looking for something to do as the days get shorter this handy list should give you some inspiration. Gather your friends, set a date, and get ready to go 'out out'.
Head to the Royal Liverpool Philharmonic
We're super pleased to announce that our beers are now being stocked in the Royal Liverpool Philharmonic bar. That's reason enough to head to the concert hall with friends for a night out, surely?
The venue is one of the most prestigious in Liverpool and has events to suit everybody's tastes. Below are a few shows we wouldn't mind going too, if you're in the Liverpool area make sure you check them out.   
Tuesday 2nd November – Joker Live in Concert 
Just when you thought no one could do a better Joker than the late Heath Ledger, in comes Joaquin Phoenix with his own interpretation on the classic Batman villain. The Liverpool Philharmonic is screening the entire film with an orchestral accompaniment.
A great way to start a night with friends before you head off to the bar to discuss the screening over a few organic Helles.
Saturday 13th November – Story of Soul 
Rekindle your love for soul music with this rip roaring run through the genre's greatest hits. With music from Luther Vandross, Aretha Franklin, James Brown; Earth,Wind and Fire; Chaka Khan, Tina Turner and many more the Story of Soul is a great excuse to get your dancing shoes on before a big night out on the town. 
A must see for lovers of Northern Soul and Motown you can book tickets here. 
Saturday 28th November – Star Wars: Return of the Jedi Live in Concert 
It might not be the 4th of May (May the 4th be with you… we'll show ourselves out) but that doesn't mean you can't enjoy an evening at the cinema watching a classic Star Wars film. 
You can watch the final part of the original trilogy with an orchestral accompaniment courtesy of the Liverpool Philharmonic. A great start to your evening if you're looking for a shot of nostalgia to go along with your craft Pilsner.   
Rave away with Ibiza Classical at Peddlers Market in Sheffield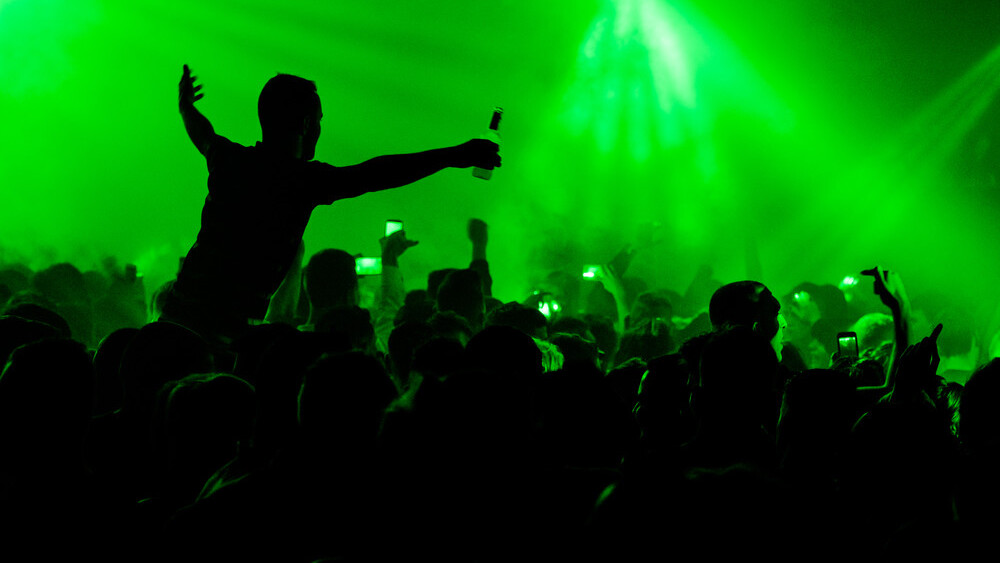 The white Isle is coming to Sheffield on 23rd of October. Lovers of old school dance music can rejoice as the biggest house tracks of the nineties and early noughties are reimagined with a full orchestral accompaniment. 
The event is happening in our partner site Peddlers Market and we can't wait to have a boogie with you as we serve you some delicious, vegan, craft Pales.   
We're looking forward to hearing some of our favourite dance tracks with a full, live string section. We're hoping these three songs make it onto the setlist:  
Tickets are moving fast for this event so gather your friends and see you front left. Grab a ticket here. 
Have a day 'out out' at Bustler Market in Derby 
Although the weather is getting cooler and the days shorter there's still plenty of opportunity to get out and about during the day. The crisp, refreshing autumn weather makes afternoon food markets a great activity for those looking to go 'out out' during the day. 
Gather your mates, get in 6 spiced pumpkin lattes (or some Freedom organic lagers if you'd like something a bit stronger) and head down to Bustler Market for an afternoon of drinks and food. What's on at Bustler? Check out our recommendations below  
Saturday 6th November – Gin and Rum Festival 
Hold up! We're a vegan craft beer brewer right? Should we be promoting a spirits festival? Well, we're lovers of all types of drinks at Freedom and think the Gin and Rum festival happening on the 6th at Bustler market looks ace. 
You can grab tickets to the festival here and try a wide range of rums and gins. Also, don't worry, the bars at Bustler will be stocking Freedom craft beers too. So if you need that beer itch scratching we've got you covered.
Thursday to Sunday every weekend in November – Bustler Market
If gin and rum isn't your thing don't fret. Bustler Market is open every week of November from Thursday to Sunday. The vendors will be slinging our great food and amazing drinks all afternoon and evening. So if you need somewhere to go to catch up with friends or have a few pre-night out craft lagers Bustlers Market has you covered.  
Enjoy some live music at the Green Note in Camden London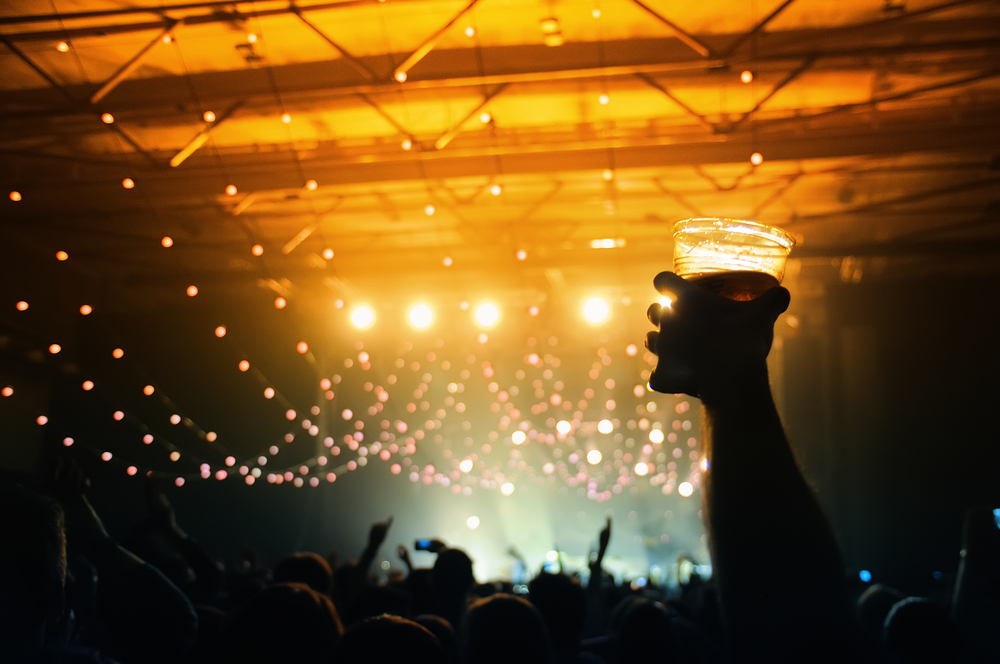 If you're looking for a cool venue in London to watch some live music then we'd highly recommend the Green Note in Camden. Not only can you grab yourself a Freedom organic beer in the venue but you can see some of the best roots, world and acoustic music London has to offer. 
Not far off the Northern Line tube stops the Green Note is easily accessible from all parts of London and can be a great meeting point for friends before a night on the town. We've picked a few gigs below we'd really like to go too. 
Monday 1st November – Mishra
Mishra are a global folk collective with strong roots in UK folk. Their influences include Indian table, double bass Irish whistle and African calabash. A true melting pot of sounds and influences, Mishra are an excellent band to see to get you in the mood for a big night out. You can get a ticket here.
Wednesday 3rd November – The Little Unsaid 
A diverse 4-piece, The Little Unsaid's heart-felt songwriting and impassioned performances have earned them a reputation as one of the must-see live acts on the independent music scene. They blend alt-folk, electronica and alt-rock to create music that has been described as bold, different and truly unique. 
A great band to watch with friends when you're off 'out out' just make sure you're sipping a craft lager while you're watching them too. 
You can get tickets here.
Planning your first 'out out' night in ages? Don't forget your pre-drinks. They're important too!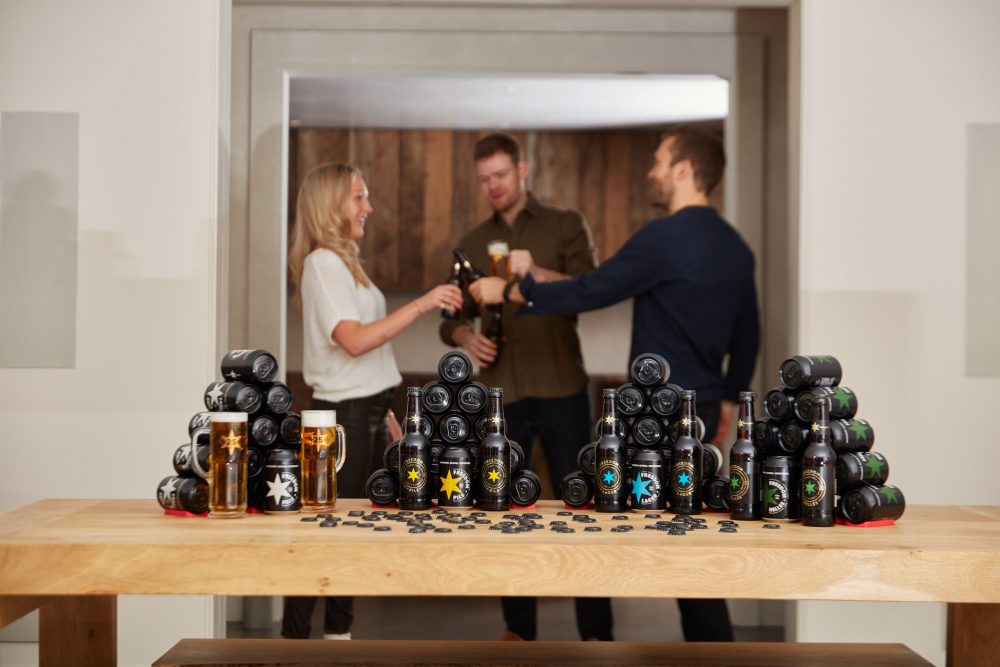 Going 'out out' is always exciting. It's a chance to meet friends, listen to some great music and have some amazing food. But for many people their night starts long before they leave the front door. 
You've got to have some friends round for drinks before you go out and have a few beers while you get ready and put your makeup on. For those ever important pre-drinks Freedom Brewery is here to help. You can buy craft lager, helles, pilsner and pale over on our online shop. Our beers are 100% vegan and sustainable and taste great! So the next time you're having friends around before a big night out make sure you get the bottles in from Freedom Brewery.