We love a good trip to the theatre at Freedom Brewery.
Can you think of a better way to spend an evening with friends than watching a dance troupe, comedy act or Shakespeare classic (and let's not forget, with Christmas around the corner an old school pantomime, He's behind you). 
When a restaurant doesn't strike your fancy and an afternoon in a museum sounds a bit dry, the theatre can be a great way for you and your friends to soak up a bit of culture. And don't forget, you can still hit the theatre bar post-play to discuss your evening and grab a few beers while you're at it.  
You and your friends can chat about what you've watched, pick apart the bits you liked and critically appraise the performances. Or…
You can just have a long overdue catchup and talk about your Christmas plans. 
For us, at Freedom, a post-show pint is essential. That's why we're excited to announce that we have deepened our long-standing partnership with the amazing Battersea Arts Centre, and will be launching the 'Freedom Tap Room' bar at this stunning venue, from the 10th of November. Even better, we will be inviting some of our closest friends to join us, so watch our social channels for the opportunity to win tickets to this exciting launch event!   
We will be serving our 100% vegan, sustainable beers at the Battersea Arts Centre for theatre goers to enjoy in the comfort of the Freedom Tap Room, and we're super excited to celebrate our continued relationship with such a prestigious venue.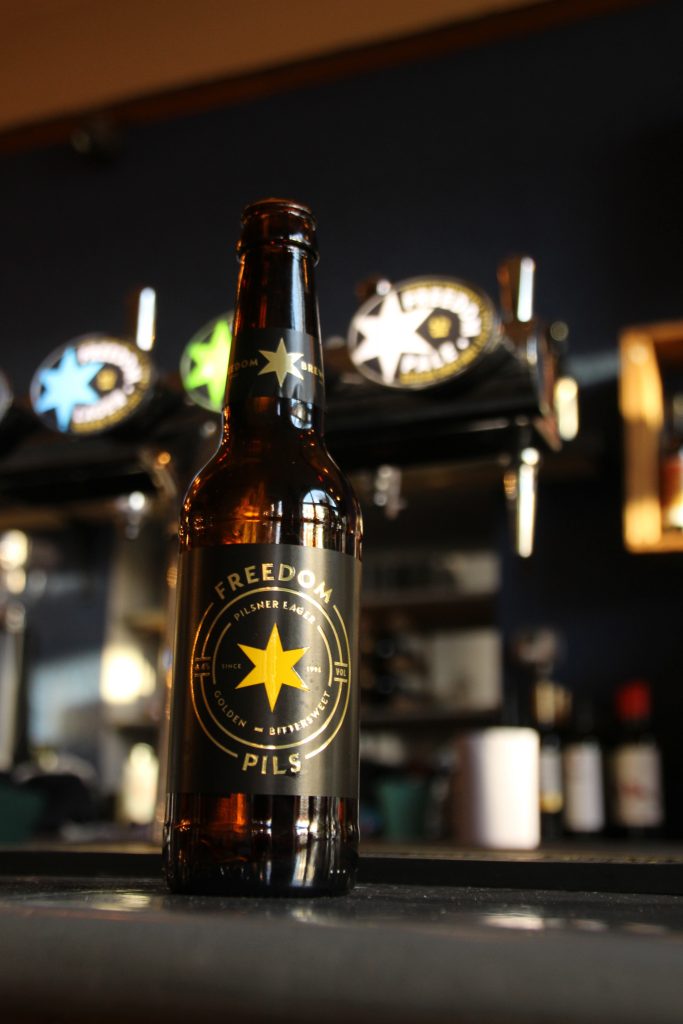 Where is Battersea Arts Centre?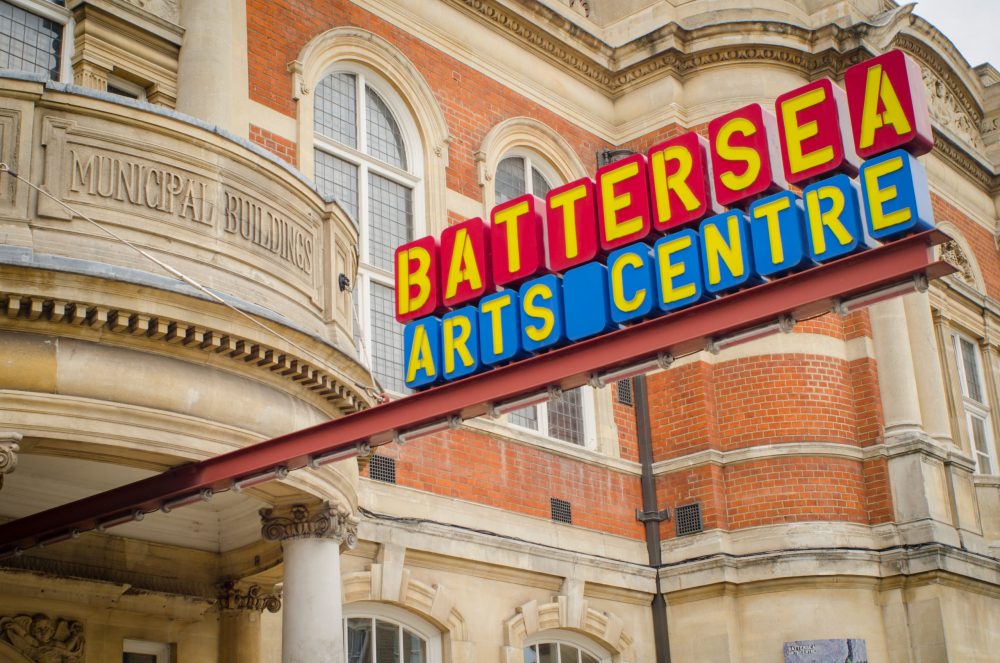 Theatre is a cornerstone of British culture and the Battersea Arts Centre is one of the best venues in South London for watching an array of amazing acts.  
Its location, on the edge of Battersea and Clapham, means it's easy to get to from anywhere in London and there are multiple overground, tube stations and bus services that stop within walking distance of the venue.  
If you're heading to the Battersea Arts Centre with friends the following stations are within walking distance of the venue. 
Clapham Junction
Clapham Junction has a London Overground stop along with South Western and Southern national rail service stops. So if you're heading to the venue from just outside of London, Clapham Junction will likely be the easiest way for you to get there. The walk from the station to the venue is a quick 10 minute walk.
Clapham Common Underground Station
If you're heading to the venue from North London or are traveling from further afield the Clapham Common Underground Station is probably the best station to head to. It's on the Northern Line so people arriving to London via Euston Station can jump straight on it. If you're arriving into Victoria you just need to jump on the Central or District line for a few stops then switch to the Northern line. 
The walk from the tube stop is around 25 minutes but you can take in the sights and sounds of Clapham along with the beautiful Clapham Common.       
Bus routes
Traveling by bus is one of the best ways to see London and the city boasts an amazing bus network. If you're looking to get the bus to Battersea Arts Centre the routes below can drop you off seconds away from the venue. 
The 77 between Waterloo Station and Tooting Station.
The 87 between Wandsworth Plain and Aldwych / Drury Lane.
The 156 between Wimbledon Bus Station and Vauxhall Bus Station.
The 345 between Peckham Bus Station and the Natural History Museum.
Walking
If the weather in London is nice, why not walk. As an environmentally responsible brewer we take every opportunity to reduce our carbon footprint. Battersea, Clapham and South London are lovely when the weathers nice and there's nothing better than walking over the Thames on a summer day. 
Walking might not be the quickest way to get to your destination but you'll have definitely earned that Freedom lager when you arrive. 
What's on?
The Battersea Arts Centre has a full schedule of virtual and in-person performances happening before the end of the year. If you're planning an evening with friends in the coming months why not head down to one of these performances: 
Little Wimmin – Figs in Wigs 
When: 20th – 28th October 
A live art, feminist 'adaptation' the classic novel, Little Women. 
Prepare to laugh at the traditions of theatre and poke fun at people's obsession with 'the classics'. The Figs use the story as their very own trojan horse, turning it on its head and mutating it into an unrecognisable cartoon catastrophe that talks about climate change, astrology and the infinite nature of the universe. Book here.
Endurance
When: 3rd – 13th November
Exploring colonial legacies through the prism of the Bolivian/Aymaran warrior Bartolina Sisa and modern day women who are out-performing men at ultra marathon running, this show wants to know how we carry on when things get really hard? Book here. 
Jonny Woo's All Star Christmas Cabaret
When: 2nd – 11th December 
Party cabaret, lip syncs and saucy strips nestle alongside silly celebrity impressions, original 'Wrong Songs' and tons of Christmas Carols and pop songs that you can holla along to. What more could you want from a Christmas Cabaret. Book here.
Heading out to meet friends before the Theatre? Don't forget your Freedom beer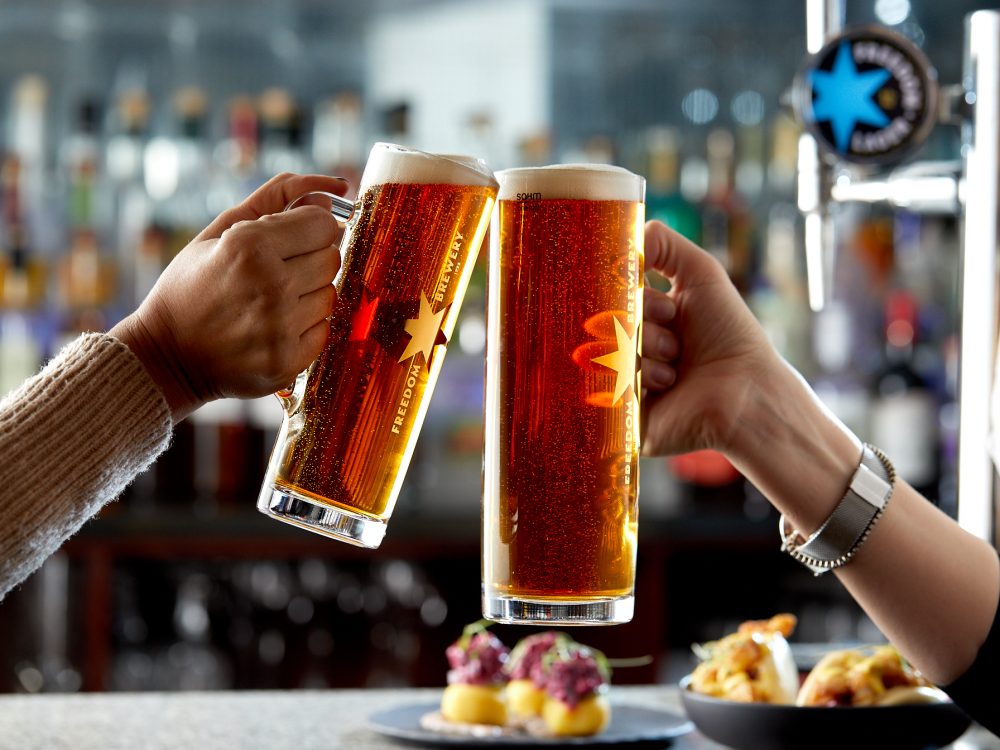 Whether you're having a few winter beers at home with friends before you head out to a show or you're enjoying the sun on Clapham Common after an amazing performance at Battersea Arts Centre don't forget to stock up on Freedom beers.
Our Lagers, Helles, Pilsners and Pales are great both pre and post show. They're a great drink to crack out if you're entertaining guests. We'll be stocking them all at the Freedom Tap Bar in the Arts Centre too, so you can enjoy a crisp, 100% vegan beer while watching some amazing performances.