UK Festivals have been closed for over a year and getting back into a field for a dance, dinner or talk is at the top of many peoples' post-lockdown bucket list.  
Sadly many UK festivals have had to take the year off again (two years without Glastonbury, can you believe it?) due to a lack of government clarity on restrictions. 
That doesn't mean festivals are completely off the cards though. 
There's still plenty of summer left and a lot of festivals are still going ahead. So, whether your thing is food, music or culture there's an event for everyone happening this summer. All you've got to do is bag a ticket. We've listed our must go UK festivals below.
The Big Feastival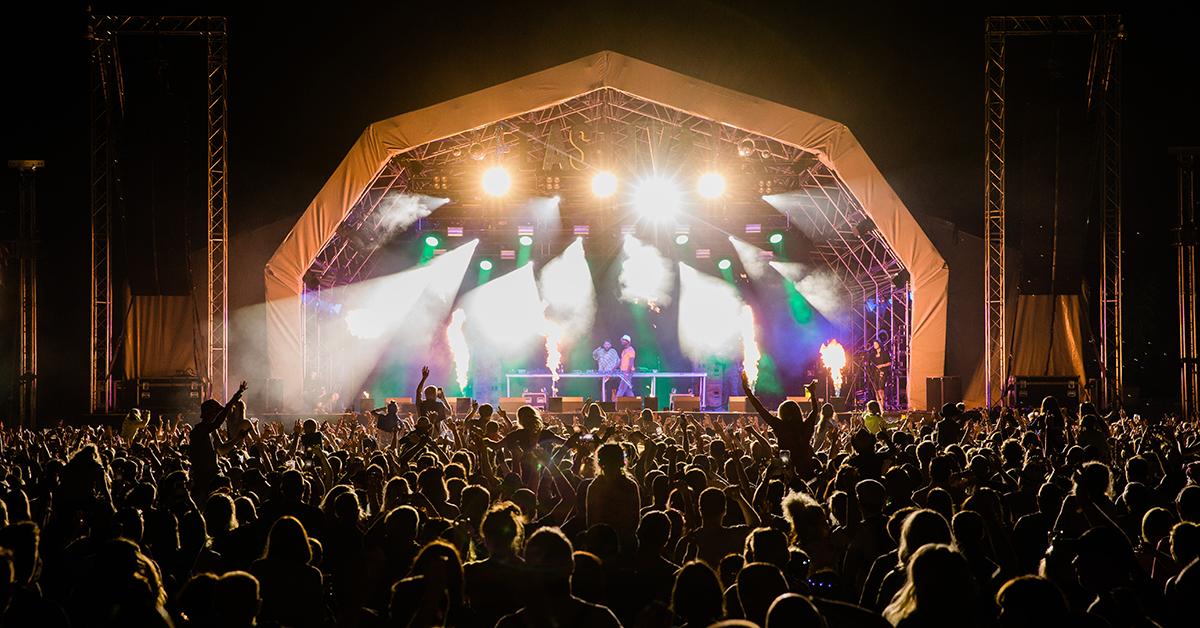 Where: Alex James' Farm, Cotswolds 
When: 27th – 29th August 
Why: The Big Feastival is based around three pillars: food, family and music. So it's a great festival for the whole family. You can spend all day in the feasting tent before heading to the mainstage to catch acts like Nile Rodgers with Chic, Rag'n'Bone man and Sophie Ellis Bextor. 
We'll be at the festival too, manning the main bar and serving our delicious, refreshing lager. We're looking forward to watching Norman Jay, see you front left of the main stage!
Did we also mention that we're giving away 3 pairs of weekend camping tickets with parking to this SOLD OUT event? We're running a competition in conjunction with The Big Feastival to send 6 lucky winners to the Cotswolds on August bank holiday weekend for 3 days of food, music and fun. 
If you'd like to be in with a chance of winning a pair of tickets to you can sign up for the competition here. 
Good luck!  
Vegan Camp Out 
Where: Nottinghamshire. 
When: 20th – 22nd August
Why: Sustainability is a huge part of how we brew here at Freedom. All of our beers are vegan-friendly, and many of our staff members eat a plant based diet. So it should go without saying that when we see vegan focused UK food festivals we're right there. 
The family friendly festival mixes music, talks from vegan activists and, of course, amazing vegan food to create a truly unique festival experience that has punters coming back year after year.  
Click this link to check out Vegan Camp Out
Pub in the Park
Where: St Albans
When: 10th – 12th September
Why: It's a pub, in a park. What more explanation is needed? Well, it's now also the UK's biggest food festival with over 120,000 attendees and hosts events up and down the country. 
The 3 day festival in St Alban boasts great local and celebrity chefs including Tom Kerridge and James Martin and an evening of music along with loads of beers. We're always up for a quick half down the pub and when Basement Jaxx are DJing that half might turn into a couple. 
Find out more about Pub in the Park using this link: Pub in the Park 
Reading & Leeds Festivals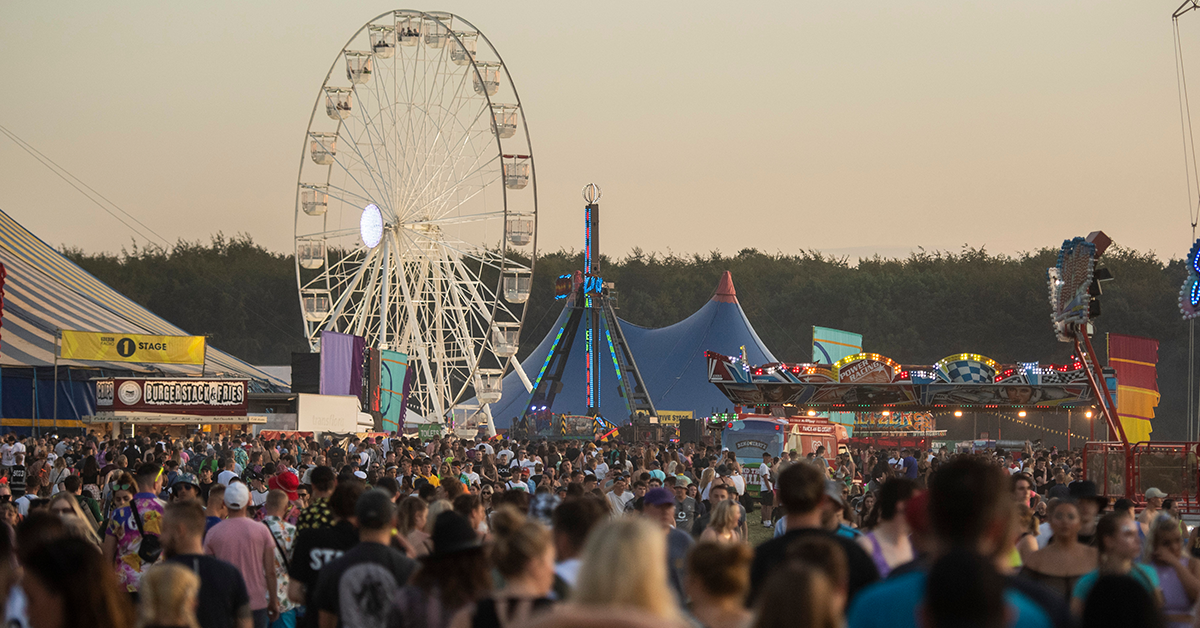 Where: Errr, Reading and Leeds.
When: 27th – 29th August 
Why: A must have experience for any lover of rock and indie music. These UK festivalS take place over two sites. One in Reading and the other, not surprisingly in Leeds with the line-up being shuttled between the two. 
Reading and Leeds Festival always books a mixed bag of music artists with an emphasis on eclectic guitar-based music. Previous headliners have included Radiohead, Rage Against The Machine and Kings of Leon. 
If loud guitars and a mosh-pit are your thing you can't go wrong with a weekend at Reading and Leeds. 
See the lineup for 2021 here: Reading and Leeds Festival
BBC Proms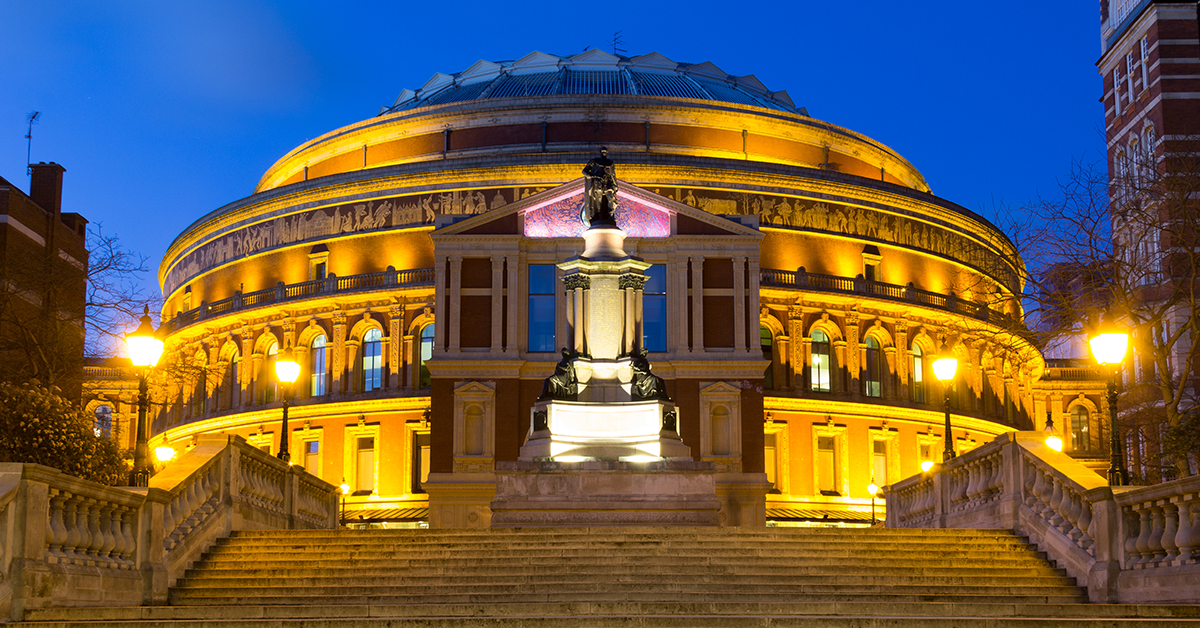 Where: Royal Albert Hall, London.
When: 30th July – 11th September 
Why: The BBC Proms are a cornerstone of British culture and one of the best places in the world to see amazing classical music. When most people think of UK festivals they think about wet tents and muddy fields but don't discount the Proms.    
The festival provides a welcome change to the rock, pop and dance heavy line-ups across the UK. It's definitely worth checking out in person if you're in or around London.  
Check out the program for the 2021 proms here: BBC Proms 2021 lineup 
Lost Village 
Where: Lincolnshire 
When: 26th – 29th August 
Why: Lost Village is a boutique festival tucked away in the Lincolnshire countryside. With a limited capacity of 5,000 attendees it has a much more intimate atmosphere than heavy hitters like Glastonbury or Bestival. 
You can explore the forests, dance the night away under fairy lights or catch the hottest electronic acts on the mainstage. 
If you love a good dance, and you like the sound of a forest clearing becoming a dance floor then Lost Village is the one for you.
See who's playing Lost Village this year: Lost Village 2021 lineup
Travelling Feast
Where: Cornwall
When: 6th – 20th August 
Why: Spread over 4 weekends, Cornwall's Travelling Feast does exactly what it says on the tin. It travels around Cornwall treating ticket holders to the region's best food, drink and chefs. 
With big culinary names like Tom Kerridge on the bill and music from the likes of Kaiser Chiefs you'll be spoilt for choice for things to do. You might even have to attend all 3 weekends just to see it all. 
Get the low down on where Travelling Feast will be appearing in Cornwall this year over on their website: Travelling Feast  
Mighty Hoopla
Where: Brockwell Park, London.
When: 4th September
Why: Pop royalty descends on London for one day only to provide attendees of Mighty Hoopla with a glittering display of chic pop music and fabulous visuals.  
Based in East London the day event can be enjoyed from the comfort of a hotel room (no camping for this one). So, if getting muddy in a field isn't your thing you can enjoy the music and end the day with a soft bed and hot shower.  
See who's playing Mighty Hoopla next month: Mighty Hoopla lineup
Which field will you be in this summer?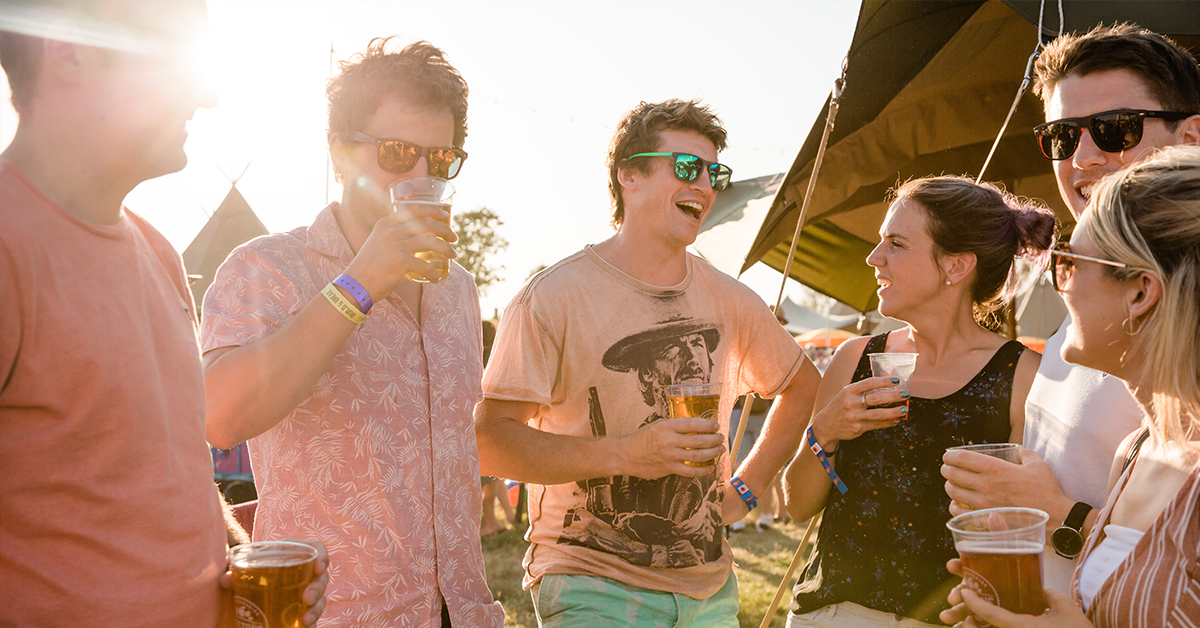 If you're anything like us, we bet you can't wait to get back to a field, eat some amazing food and dance to some great live music. Hopefully our list above has given you some inspiration and ideas where to go this year but if you're undecided or need a bit of direction, The Big Feastival would be our recommendation (we're biased, we know).
Our ticket competition closes on the 15th of August so if you want to be in with a chance of winning a pair of tickets head over to the competition page on our website to take part.