For many of us Christmas means only one thing, presents, and lots of them. Whether we like giving or receiving them you can't escape the fact that Christmas is a time to give friends and loved ones something special. 
It could be the latest book, a new video game or maybe a crate of organic lager. Whatever your partner or friend's desired gift is, you know that if you get it for them their face will light up with joy.  
But with so many potential presents out there it can be tricky knowing what to get someone. With easy access to the internet you can order pretty much anything you want for anyone! How are you supposed to pick out a special present for someone with that much choice? 
Well, we've put this handy gift guide together to help you get some inspiration for your Christmas present shopping this year. There's something for everyone in the list from craft helles for beer lovers right through to brewery simulators for the gamers in the family (there's definitely a beer theme here if you haven' guessed). 
Check out our gift guide below. We're sure you'll find something for the special someone in your life. 
Why we love giving gifts at Freedom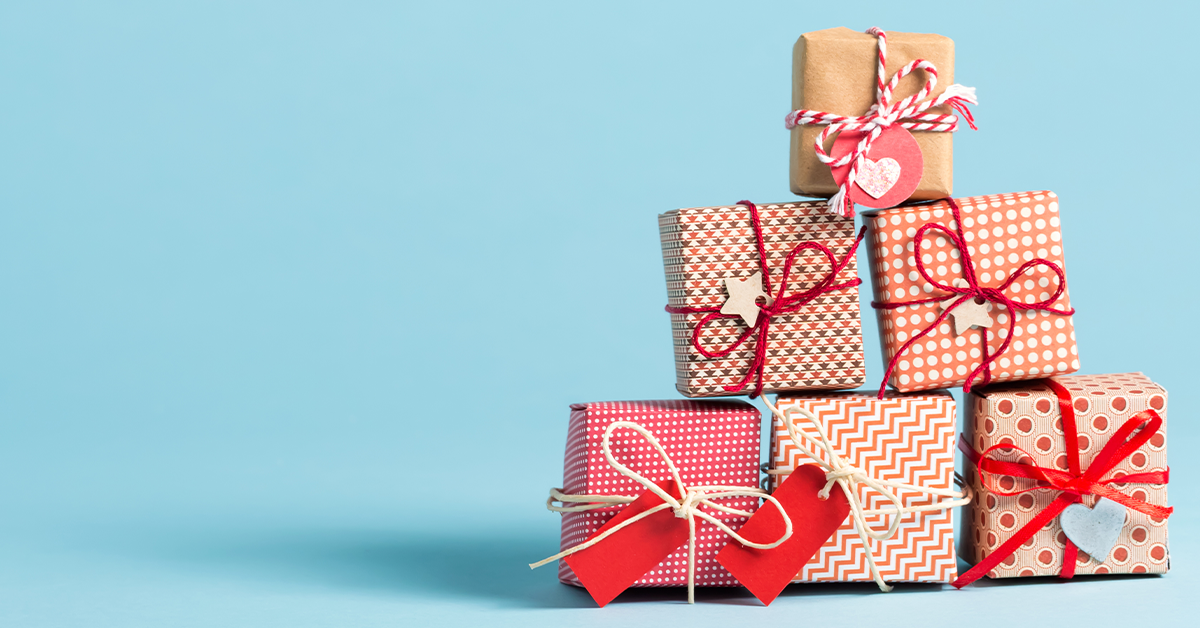 Seeing a friend or loved ones face light up when you give them a meaningful gift is a truly joyous sight. Lots of people love receiving gifts but we don't think you can beat giving them out. The net joy both people feel when you exchange gifts is magical and you'll probably be talking about your presents (over a few cold pints of Freedom pale) for days to come. 
We hope you share the same joy as we do when we give our friends and loved ones presents. Below you'll find our top picks for great presents this year in our Christmas gift guide. 
Our Gift Guide: what are our top present picks for Christmas?
So, what are our top Christmas present picks for 2021. We've decided to split up our guide into interests so you can easily find a gift that's perfect for that special person in your life. Take a seat, crack a can of craft beer, and take a look at our gift guide suggestions for 2021. 
For the beer lover 
For us, there was only one logical place to start this list. We love beer at Freedom, we love it so much we've spent over 15 years brewing the best possible beer we can, beer that's 100% vegan and organic! So we think any beer lovers in your circle or family should be treated to the joy of freedom beer (biased we know).
We produce a lager, pale, pilsner and helles which we sell in bottles and cans that'll be delivered directly to your door. We also have some Christmas sales happening at the moment too.
Fancy 24 cans for £24? Or how about 48 cans for £48? Check out our deals over at the Freedom shop. 
For the foodie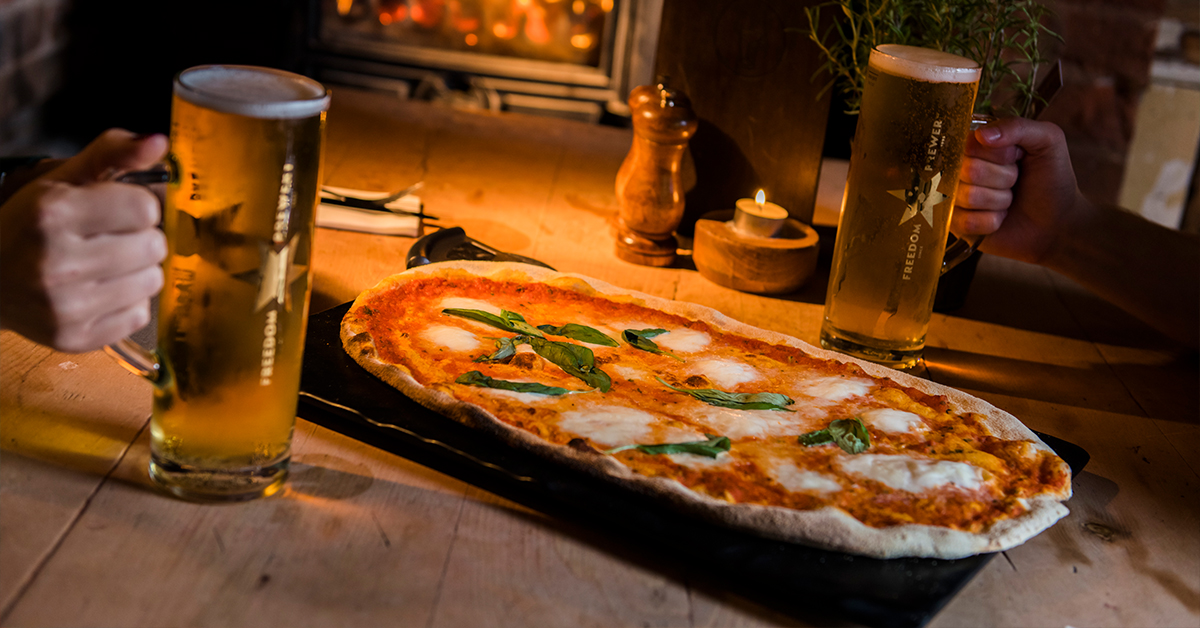 Organic produce and sustainability are a big part of the Freedom ethos. We produce organic, vegan beer. We also like to eat a balanced diet and love the idea of having meat free days in the week to enjoy purely veggie and vegan meals.   
That's why our gift recommendation for the foodie in your life is Meera Sodha's veggie and vegan cookbook East. The book contains 120 vegan and veggie recipes from Bangalore to Beijing. No matter what cuisine you like, they'll be something for you in this book. You can cook away to your heart's content knowing the food you're making is helping the planet.   
For the reader
There were so many great books published this year it was hard to pick one to recommend for this list. But we wanted to suggest something that was light-hearted, funny but also had some serious and meaningful themes running through it. 
We decided to settle on Richard Osmon's The Man Who Died Twice. Now, if that name rings a bell it's because Richard is also a familiar TV personality who appears regularly on pointless and other shows. He's also an accomplished author and The Man Who Died Twice is his follow up novel to The Thursday Murder Club.    
If you're looking for a page turning good read that a book lover can get through before New Years Eve then this is the perfect gift for them. 
For the family game lover 
Christmas is a time to enjoy playing games (and drinking organic pale ales) with friends and family. You could always play the classics: games like Charades or Pictionary  but we have a much better suggestion for a family game enthusiasts which is a perfect stocking filler. 
Dixit is a creative, abstract  thinking card game which can be played by people of all ages. It doesn't require any specific skill set other than your imagination and has minimal rules. Essentially it's the perfect pick up and play card game that the whole family can enjoy. 
You can read the rules here and grab a copy of the base game here (The original was released in 2010 and they've since added extra card packs to the base game).
For the music lover
You're guaranteed to know at least one person who just loves music. Whether it's a mate, a family friend or your partner (or you, nothing stopping you from buying a present for yourself!) they'll never be seen without some headphones in their ears or latest concert tickets in their pockets. 
So what do you get a music lover for Christmas 2021? We think a portable vinyl record player is a great little gift for a music fanatic that'll allow them to start collecting their music in a new medium, vinyl. 
Vinyl is making a bit of a resurgence as of late with Adele and Taylor Swift both releasing their new albums on vinyl so now is a great time to get the music lover in your friendship group a new way to enjoy their favourite music. You can get a portable record player here.  
For the board game enthusiast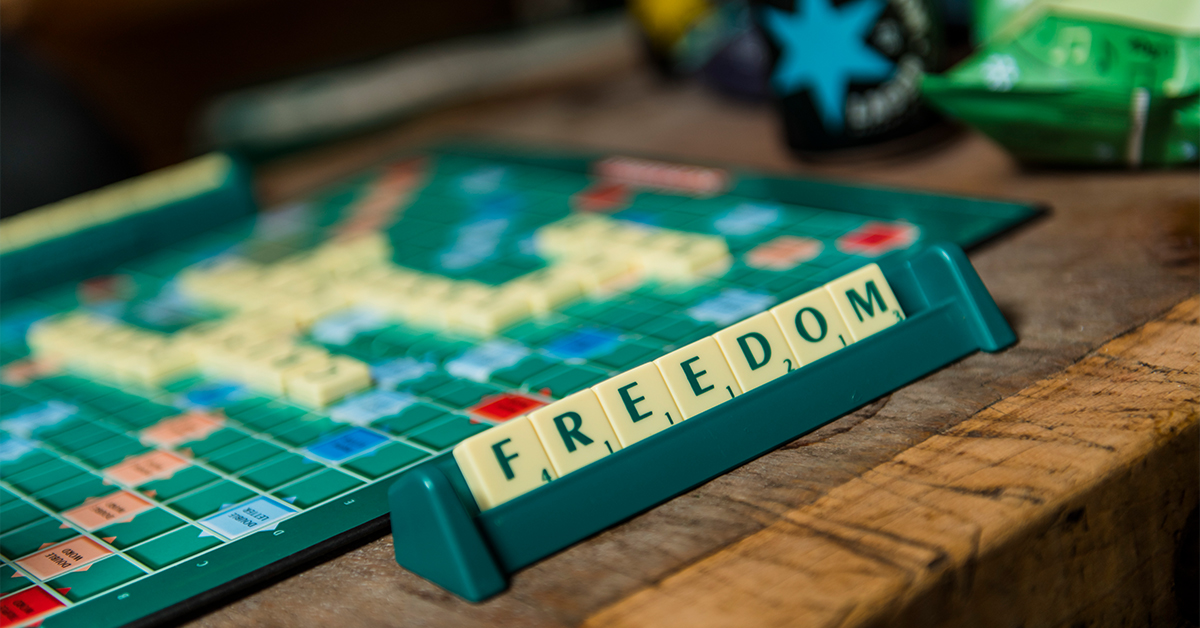 Christmas isn't Christmas without at least one game of monopoly. Playing board games over the festive period is as big of a tradition as turkey or present. There are so many niche, interesting games out there to choose from that they'd take a whole article to mention. Thankfully, we've already written one. Check out our board game suggestions here: 5 adult boardgames to play while sharing a few craft lagers with friends  
For the gardener
Over lockdown a lot of people have  to gardening as a way to relieve the stress of being cooped up inside. Whether it was in their actual gardens or tending a small window box in their flat the UK became a nation of green-fingered gardeners.   
As we leave 2021 behind, people still want to keep up the growing and we think a great present for the budding horticulturist in your family is an indoor herb garden. Your friends and family can keep growing things to their heart's content and they get the added bonus of reducing their carbon footprint by using home grown herbs. 
For the video gamer
For the video gamers in your family we think Stardew Valley is a must. It's a very detailed farming simulator that lets you, get this, brew beer. You're free to play the game however you want. You start with an empty farm, a few broken tools and some coins; and from there you need to build a thriving farm. Or, in our case, a world class brewery. 
Unlike a lot of games out there this one isn't violent. If anything it's a calming, charming game perfect for people of any age. You can purchase Stardew Valley here.
What are you hoping to get this Christmas?
Hopefully our above Christmas gift guide has given you some ideas and inspiration for gifts this year. Hey, it might even have got you thinking about what you yourself would like to see under the Christmas tree. Maybe you'd like a pack of Freedom beers or some bottles of helles for when friends and family arrive. Whatever you're hoping to get, we hope you have a great Christmas.