Who doesn't love an ice cold vegan beer in the garden. Surrounded by birds, bees and blooming flowers. There's nothing quite like enjoying a pint in an arboretum or getting your fingers dirty in your own flower bed, trowel in one hand, Freedom lager in the other. 
What we're trying to say here is: gardening and beers go hand in hand. 
A lush, green garden full of colour is the perfect place to relax at the end of the day with a beer. Even if the British weather won't let you do that (our summers last about a month), you can take your passion for flowers indoors with a lovely selection of houseplants to keep you seeing green all through the winter months.  
We like to think we have green fingers at Freedom brewery, or at least the view from our brewery window would have you believe so as we look out on 100 acres of beautiful farmland; full of corn, rapeseed and sunflowers galore. So that's why we're super excited to let you know we'll be providing delicious vegan beers at the Pollen inner-city flower market, opening this weekend, in Sheffield.
What's Pollen flower market all about?
Pollen inner-city flower market is run by the same people who organise Peddler Market (another Sheffield-based establishment we're proud to sell beers at), Pollen wants to revive Sheffield's ancient heart with the long-awaited return of its once famous flower market.  
Pollen is part of the city's Grey to Green initiative and the flower market will play a pivotal role in bringing much missed colours, scents and sights back to the Castlegate area of the city. The goal is to breathe life back into this historic area which was once the gateway to the city. 
The market will be selling plants, flowers, fresh produce along with food, drinks and of course, Freedom Beer.
What's the Grey to Green initiative?
The Grey to Green initiative is an award winning scheme which aims to bring colour and sustainability to inner-city Sheffield. It's turned tarmacked areas into green public spaces that encourage cycling and walking and offers people refuges of calm in a busy metropolitan area. 
These spaces are designed with climate change, wellbeing and economic investment in mind, Grey to Green is leading the way and laying the foundations for a healthy, sustainable future for inner-city Sheffield. 
Why are Freedom so excited to get involved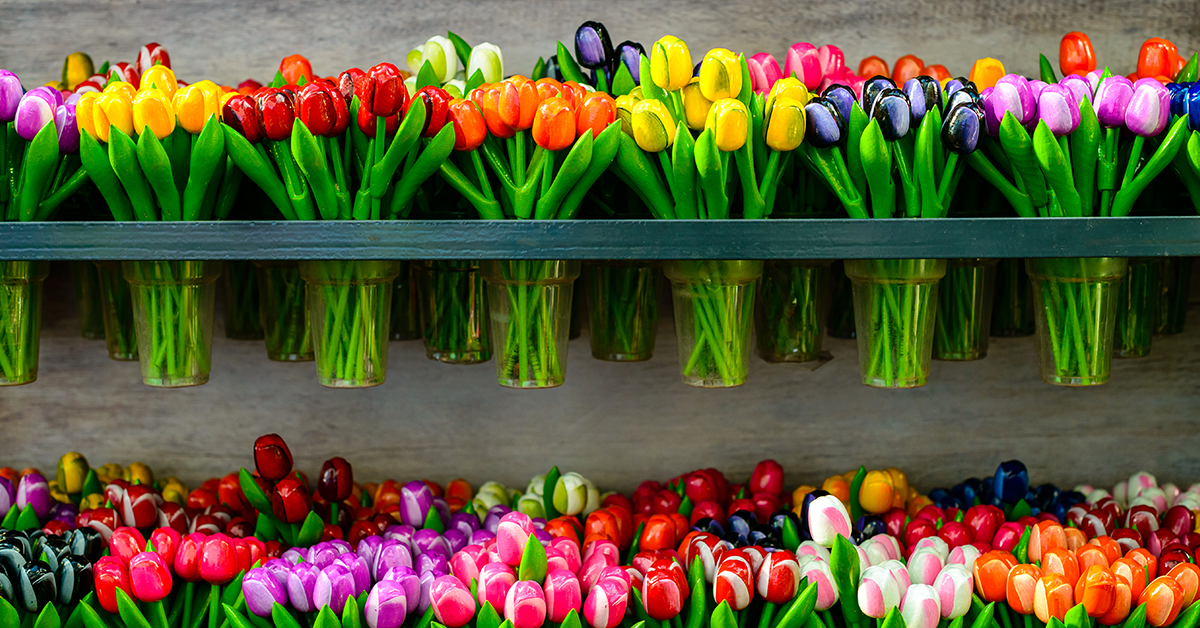 At Freedom we only brew 100% vegan beer (it's kind of our thing). We are passionate believers in doing our best to be as green as possible, not just in our brewing process but as a general rule to live life by. 
So, it should go without saying that we're super excited to be onboard with Pollen and the Grey to Green initiative. Working with other sustainable businesses and initiatives to help look after the world we live in is what we're all about, and if we can get more people enjoying beer along the way the better.  
Location and dates
Pollen inner-city flower market is located a short walk from its sister site, Peddler Market. The market is situated in historic Castlegate and there are plenty of ways to get here. 
Pollen's address is: Grey to Green Cycle Track, Castlegate, Sheffield, S3 8LB
Getting to Pollen inner-city flower market
Walking
The market is a short, 5 minute walk from Sheffield train station and the route lets you take in some lovely parts of the city. If the weather is nice we highly recommend walking over, not only is it great for the environment (we're big on sustainability at Freedom) but it'll let you work up a bit of an appetite for that first Freedom beer!
Trams 
If the weather's being a bit changeable and walking sounds ambitious you can take a tram to Pollen Market instead. The nearest stop is Fitzalan Square tram stop which is a short walk away from the market.
Buses
There are a number of buses available which drop you off near the market. You should get off at Waingate or Snig Hill.
Driving 
If you are driving or getting a taxi to Pollen, simply use the postcode S3 8LB and you can't miss us.
Dates
The market takes place on the third Sunday of every month from 10am to 4pm. Below are the dates upto March 2022.
Sunday 19th September 2021
Sunday 17th October 2021
Sunday 21st November 2021
Sunday 19th December 2021
Sunday 16th January 2022
Sunday 20th February 2022
Sunday 20th March 2022
Are you ready for beers and blossoms?
Freedom Brewery is going to be supplying our 100% vegan beer at Pollen inner-city flower market every third Sunday of the month. So if you're heading down to pick up some house plants or grab some seeds for the garden, make sure you stop by to say hi. We'll be providing thirsty shoppers with lager, helles, pilsner and pale ale.
The first market is this Sunday (19th September), see you there.